How Bad Credit Car Dealerships Approve Your Auto Loan?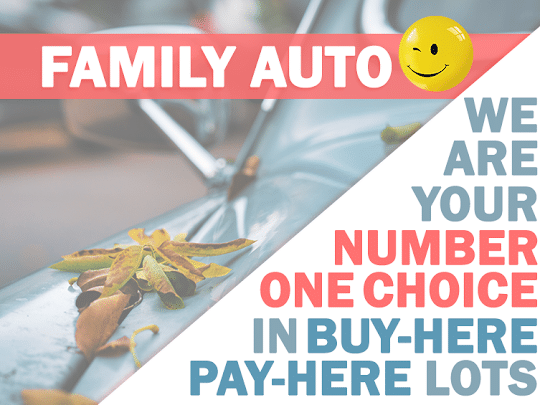 Sure, you have heard of buy here pay here bad credit car dealerships that do not check your credit score to approve your auto loan. But that does not mean you can ask for any amount you like and wish to get approved. Accredited dealerships have certain standards to maintain. Plus, the bad credit ecosystem is a risky environment where dealerships cannot just afford to hand out credits as per their whims. Every dealership has their own unique way of determining the auto loan amount that they can give you, however, on the surface, the processes involved can be summed up as the following.
They check your credit history
Note that checking credit history is not equivalent to looking into your credit score for loan approval. It only means that they will consider the parameters like your existing credits, income to debt ratio, and more to determine the monthly payments that you can afford. You can increase the net loan amount by taking credit for a long span. Or, you can pay a high down payment to bring down the overall credit and thereby the monthly payments. Checking your credit history helps the bad credit used car dealerships to give you an amount you can afford. They do not look to overwhelm you with more debt.
They request your salary statement
Even with bad credit, you do not need a co-signer or a guarantor to bear your risk. Your job serves as your collateral in the top bad credit car dealerships. Naturally, they will ask for a copy of your salary statement to correctly evaluate your income and look into the stability of the work that you currently have. A high income combined with low debt will help you to get approved for a high loan amount. On the flip side, the net credit will come down if your salary is in the average range.
Lastly, you get to pick a date to repay your loan
In other words, you are offered the chance to decide on which day of the month do you wish to pay your due monthly payments. Not all dealers have this flexibility. Hence, keep in mind to search for the top buy here pay here near the Taylors area in South Carolina where you get the offer of flexible payments. Once you confirm your date and the mode of repayment, you will have to sign the relevant papers and can walk out to pick your car from the lot. Getting your loan approved, no matter what credit score you have to show, is precisely that simple.